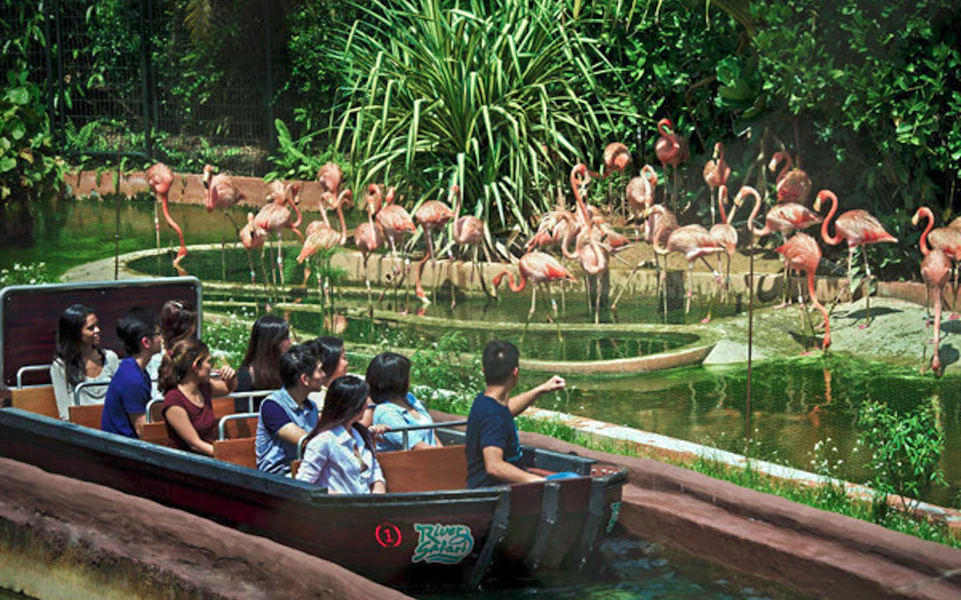 Everything You Need To Know About Safari World Bangkok
A tourist attraction in the heart of Thailand's capital, Safari World Bangkok consists of an open zoo and a marine park spread across 200 acres. Opened in 1988, the park underwent a major renovation in 1989 and is one of the most visited attractions in Bangkok. What makes Safari World Bangkok tours special is that visitors have the unique opportunity to experience the best of both aquatic and land wildlife at the same location!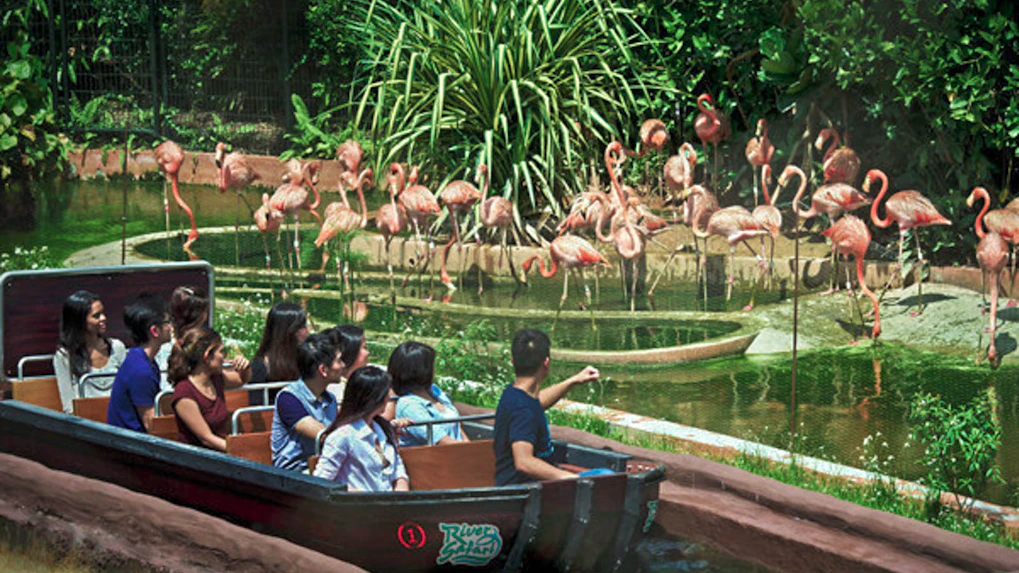 Safari World Bangkok at a Glance
The Safari Park is open from 9:00 AM to 4:30 PM on weekdays, and from 9:00 AM to 5:00 PM on weekends. The Marine Park is open from 9:00 AM to 5:00 PM on weekdays, and from 9:00 AM to 6:00 PM on weekends.
Safari World Bangkok can be reached by metro, coach, or bus. 
Safari World is located at 99 Panya Indra Rd, about 100 meters from the Victory Monument Metro Station.
The best time for a Safari World Bangkok tour is during the winter to experience pleasant weather, and during the weekdays to avoid large crowds.
Safari World Bangkok has two parking areas, wheelchair access, a storage facility, and several souvenir stores.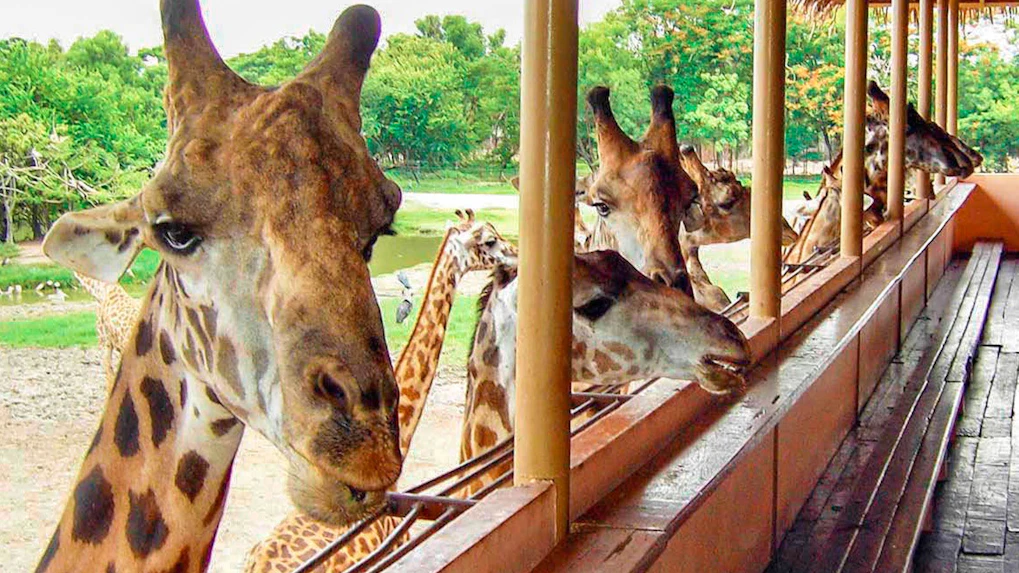 Why take part in a Safari World Bangkok Tour?
Discover a number of exotic animals in the wild, such as antelopes, giraffes, lions, tigers, ostriches at Safari World.
Revel in incredible live shows and performances, featuring orangutans, dolphins, etc.
With over 100 different animals from across the globe, this is the perfect family destination in all of Bangkok, especially for families with young children.
Featuring a Safari Park as well as a Marine Park, Safari World offers an unparalleled full-fledged experience of wildlife and nature that can rarely be found elsewhere in the world.
Enthrall yourself with the beauty of nature, while also having a great deal of fun and learning with your family and friends.
A Detailed Look at Safari World Bangkok
Safari World Bangkok is spread across an astonishing 200 acres and is home to over 100 species of animals from across the globe. Let us take a look at the highlights of the park, things to do at Safari World Bangkok, and everything else you mustn't miss!
Things to do at Safari World Bangkok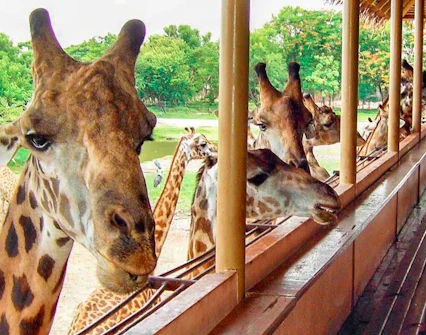 Safari Park
Explore the incredible animal kingdom at the Safari Park, and enjoy a thrilling safari ride through the jungle. Get a chance to see rare animals such as lions, tigers, antelopes, and giraffes in the flesh. In some cases, curious animals might wander near your safari vehicle, allowing for a thoroughly unforgettable experience! Marine World
The next attraction is Marine World, where you can catch spectacular live shows. Schedule your Safari World Bangkok tour such that you spend the afternoon at Marine World since it is covered and the temperatures are cooler than out in the open. You can also head out to Egg Island where you will have the chance to see eggs of different species of birds.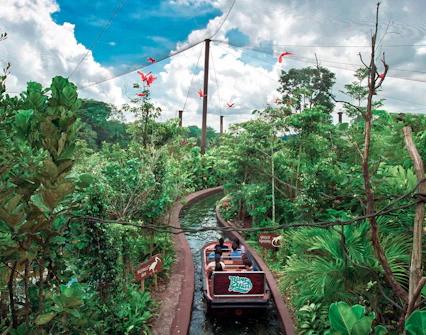 Jungle River Cruise
Next up is experiencing an exciting jungle cruise through African and Asian habitats. The 30-minute jungle cruise will take you into the heart of a tropical forest, with a chance to see gorillas, crocodiles, and elephants. Jungle Walk
Relish a stroll through a simulated jungle, and encounter a number of native species living out in the wild. This dense jungle is incredibly complex to navigate, much like an actual one, and you must follow the directions in order to avoid getting lost!